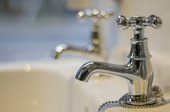 Fell Plumbing, Inc. can repair leaking faucets, replace corroded or aged bathroom plumbing fixtures, such as, chrome, brass or nickel fixtures and install or relocate any size or shape vanity. We offer remodeling services to include drywall and tile.


Fell Plumbing, Inc. can repair leaking kitchen faucets, replace corroded or aged kitchen plumbing fixtures, repair or replace kitchen disposals. Pipe and hook-up water lines for ice-makers.


Fell Plumbing, Inc. repairs and installs all types of water heaters: gas, electric, power vent, even tankless water heaters. Commercial or residential, Fell Plumbing technicians can accurately assess and diagnose your water heating requirements and explain all options and pricing for getting the hot water you need.

Sewer Injectors and Sump Pumps

Fell Plumbing, Inc. repair and replace sump pumps, battery sump pump systems, and sewage injectors. Call us to diagnose and repair sump pump back-ups, sump pump odor, sump pump noise, or problems with sewage injectors.


This is the most important element to a working water system. Without water you are unable to perform daily tasks needed to keep your household running smoothly. Fell Plumbing, Inc. can diagnose the problem and offer sspeedy repair or replacement options needed to get your family recover quickly from an unexpected set-back.


We repair or repalce all types of gas piping. Including copper, flex and black pipe, for propane and natural gas appliations. SAFETY NOTE: If you suspect a leask in a gas pipe or gas pipe fitting, call your gas supplier immediately to shut off the gas supply to your home or business.

If you did not see a service listed, call our office we will be happy to assist you in determining your plumbing needs.

Fell Plumbing, Inc., 12740 Hall Shop Road, Highland, MD 20777

Phone 301-674-5726/E-mail: fell plumbing@yahoo.com

Fax 301-854-0786 or 410-489-9655