Depending upon the job, Fell Plumbing, Inc., may from time to time have overstock in our warehouse. These fixtures are usually new items still in their original boxes. Since our space is limited it becomes necessary to make room for new inventory.

Check out our overstock and let us know if you would be interested in purchasing the items below.

NO OVER-STOCK TIMES AVAILALE AT THIS TIME

Our fleet of commercial vehicles are USDOT approved. Each year our vehicles undergo a rigorous inspection required by the USDOT and every year our vehicles pass the stringent requirements of the USDOT successfully.

Occasionally, we replace our vehicles as the need arises and we find ourselves in a position to sell well-maintained and serviced vehicles to the public. Fell Plumbing, Inc. are the orginal owners of their entire fleet. All vehicles were purchased new.

We are offering presently the following vehicles for sale:

CHEVY 1997 - Cutaway Van with a 12' Box, A/C, Automatic with built in tool boxes on one side. This van has 225K miles and has been well maintained. The original transmission and motor has been replaced at 167K miles. This is an ideal work truck and is on sale for $4,800.00 or best offer. See photos below.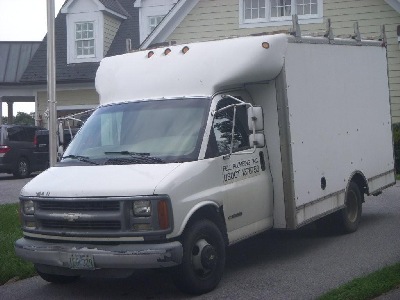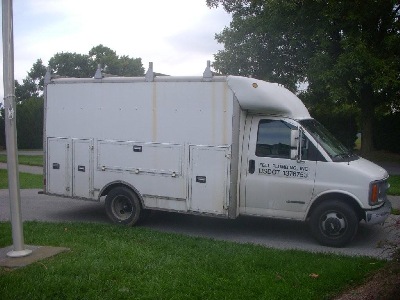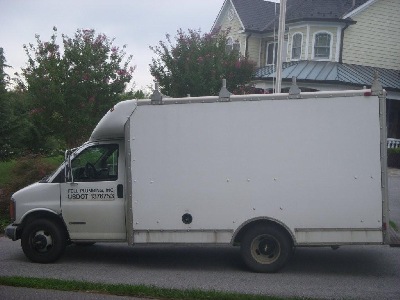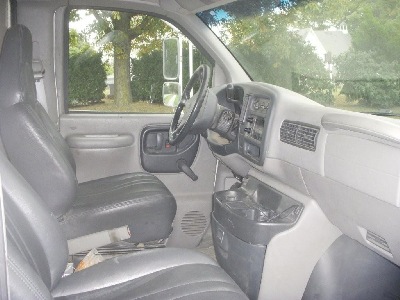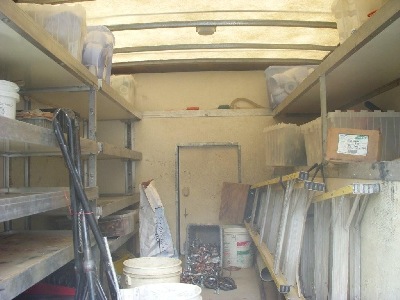 All inquiries should be directed to George Divver at 301-674-5726 or email us at fellplumbing@yahoo.com.

Fell Plumbing, Inc., 12740 Hall Shop Road, Highland, MD 20777

Phone 301-674-5726/E-mail: fellplumbing@yahoo.com

Fax 301-854-0786 or 410-489-9655